D&L Half Marathon Course
The course follows the rail-trail portion of the D&L Trail on former Lehigh Valley Railroad – stacks of railroad timbers can still be seen in some areas. Your journey will entail a peaceful route through lush autumn forests.
Soup, fruit, sandwiches, hot and cold beverages, ethnic fare, other snacks and treats!
Download Half Marathon Map (pdf)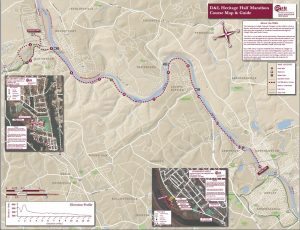 Course Elevation Profile

Also in this section